We are proud to provide you with the best dental care available on Maui.
Our team at Pure Health Dentistry is led by our four dentists, Dr. Barkley Bastian, DDS, Dr. Tammy Bexton, DMD, Dr. Shepard DeLong, DMD, and Dr. Hana Vandervoort, DMD and complemented by our dental hygienists, dental assistants, and our office manager.
 As a team, we believe in continuously educating ourselves to stay among the best in our field, while providing a friendly and caring environment to our patients. We combine the latest in advanced technology with the advantages of holistic medicine, create a meaningful connection to our services. These three elements, technology, holistic medicine, and the whole-body health approach require a solid understanding of each other to be most effective and beneficial to our patients.
Meet our team of dedicated, gifted, and caring professionals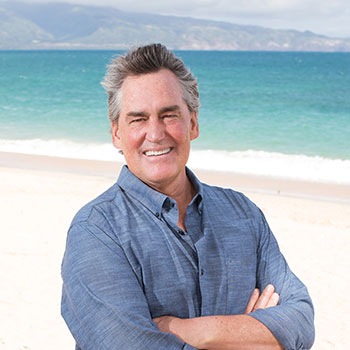 Barkley Bastian is a graduate...
Barkley Bastian is a graduate of the University of Washington Dental School where he received a Doctor of Dental Surgery degree.  He is also a graduate of the University of California Santa Cruz with a BA degree in Biology. His active lifestyle and love of the outdoors prompted him to move to Maui, Hawaii where he has established his private dental practice.
Dr. Barkley Bastian's practice focuses on whole body health, restorative, biological, neuromuscular solutions, titanium and ceramic implants and LASER dentistry.  Dr. Bastian is a member of the IAOMT (International Academy of Oral Medicine and Toxicology.)
I love the patient that comes into our office for a second opinion because I know what we tell them is going to be completely different. I love the patient that comes in with the ever so common complaint that "I had this work done recently and it just never felt right". We can often provide a solution that has these patients convinced that we just performed magic.
Dr. Bastian is enthusiastic about Water Sports such as Surfing, Stand-Up Paddling, Kiting, Windsurfing and Tow in Surfing.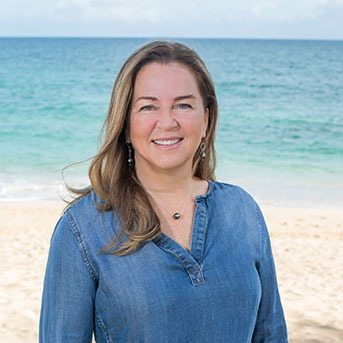 Tammy Bexton holds a Doctor...
Tammy Bexton holds a Doctor of Medicine Dentistry from the University of British Columbia and is licensed in both the United States and Canada. She also holds a bachelor of Physical Education from University of Calgary. Prior to moving to Maui in 2003, Dr. Bexton was owner of Whistler Dental Office in British Columbia.
Dr. Bexton is a member of the Maui County Dental Society, American Dental Association, College of Dental Surgeons of British Columbia, British Columbia Dental Association and the Maui Women in Medicine group, a professional organization furthering the advancement of women in the field of medicine.
In her free time, Dr. Bexton enjoys ocean sports, tennis and golf with her two sons and husband. She is a former ski racer and loves her visits to Canada for skiing, hiking and camping.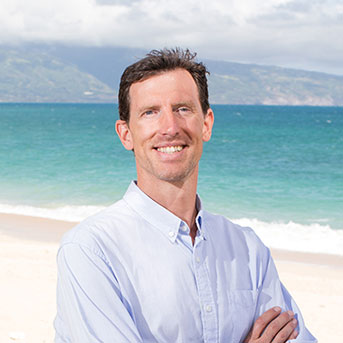 Dr. Shepard DeLong joined...
Dr. Shepard DeLong joined Pure Health Dentistry in early 2016. He has been living on Maui since October 2015. Previously he was working in Portland, Oregon at one of the nation's most eco-friendly offices providing health centered care in a high-tech setting.
Dr. DeLong is a 3rd generation dentist who is excited about offering the most up to date, biologic and integrative solutions to help patients achieve their oral health goals, and optimum whole body health.
He received a B.S. from Portland State University prior to attending dental school at Oregon Health and Sciences University. In 2010 he graduated with clinical honors and was given numerous awards for his performance and interest in the specialty areas of periodontics and orthodontics. That same year he went on to complete a one year hospital residency at The Queen's Medical Center in Honolulu. During residency Dr. DeLong had the opportunity to develop surgical and medical diagnostic skills while being mentored by some of the nation's best specialists.
Continuing education is something that Dr. DeLong thrives on. Since completing residency he has consistently attended both hands-on and didactic coursework in all fields of general dentistry and specialty procedures including implants, same-day dentistry, computer-aided dentistry and guided surgery, endodontics, cosmetics and whole body wellness.
Healthy living and time outdoors and with his family keeps him rejuvenated and ready to serve his patients in a calm, happy and thoughtful way. Breanne, his wife is a dental hygienist and they have a daughter, Pema. Dr. DeLong can be found outside the office at the beach or hiking on the volcano on his days off.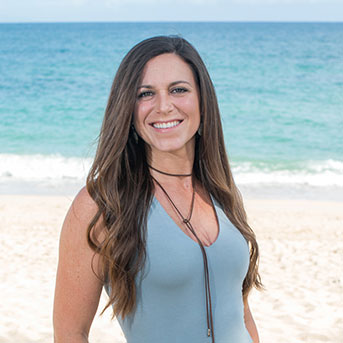 Dr. Hana Vandervoort is the newest addition...
Dr. Hana Vandervoort is the newest addition to our Pure Health Dentistry ohana, joining us in 2018.  She received her Doctor of Dental Medicine from the Arizona School of Dentistry & Oral Health, and her BS in Nutrition Science from California Polytechnic State University (Cal Poly) in San Luis Obispo, California.  Her degrees in dentistry and nutrition come together to affirm our mission at Pure Health Dentistry, which is the connection between whole body and oral health.
Hana is a third generation dentist and before dental school she also helped design and open a free, nonprofit dental clinic in San Luis Obispo known as the Noor Dental Clinic.  She also volunteered as a Dental Assistant at Nipomo and Templeton Community Health Center Dental Clinics, while working at a private practice dental office. She is a member of the Maui Chapter of the Seattle Study Club, the International Association of Oral Medicine & Toxicology, a Solea Laser Dentist, and a Cerec Doctor.  Dr. Vandervoort also practices the Safe Mercury Amalgam Removal Technique (SMART) when removing amalgam fillings and loves using our new Solea Laser whenever possible for anesthetic free fillings.
Hana's passion as a dentist is making her patients feel calm and comfortable in the dental chair while providing exceptional dental care.  For this reason, Dr. Vandervoort loves seeing patients with high dental anxiety and is great with children.  Dr. Vandervoort also has extra training under Dr. Larry Kotlow, to diagnose and treat tethered oral tissues, including lip and tongue ties, which involves performing frenectomies on patients of all ages, from newborns to adults.
When Dr. Vandervoort is not working, you might see her out at the beach with her dog, in the surf line-up catching waves, at a local Farmer's Market, or hiking in the forest.  Hana is very passionate about nature and health, while she also enjoys gardening and cooking delicious, healthy food.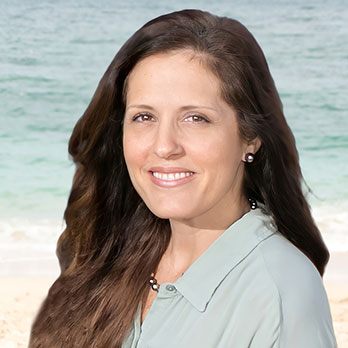 Cyntanyla Acacia Pichay, CDA, RDH
Acacia is a graduate of the University...
Acacia is a graduate of the University of Hawaiʻi Maui College. She earned an Associate of Science degree in Dental Hygiene, a Certificate of Completion in Dental Assisting and an Associate of Arts degree in Liberal Arts.
Nichole Haupu
Nikky the super "P&B" Office Manager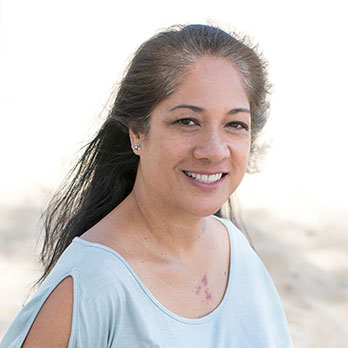 Linda Severson
Dental Assistant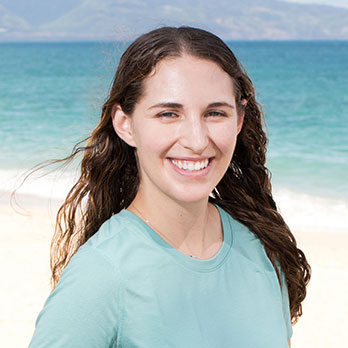 Haley Skidmore
Dental Assistant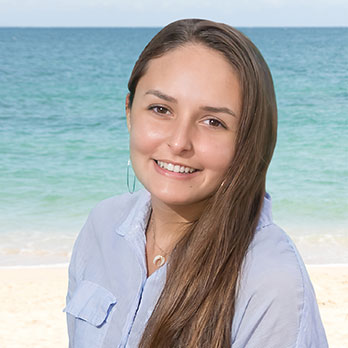 Sam Viveiros
Dental Assistant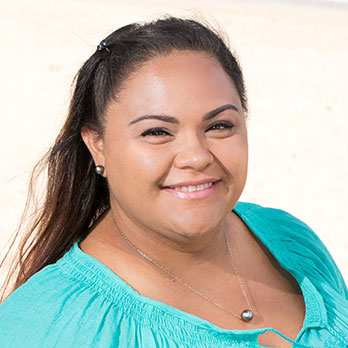 Gloria Correia
Dental Assistant
Book your next appointment with Pure Health Dentistry today!
Open Hours
Monday - Thursday 9am-3pm
Friday by appointment only 
Saturday & Sunday closed
Office Location
81 Makawao Ave, Suite 101
Pukalani, HI 96768