Minimally-Invasive Dentistry
Explore our minimally-invasive dentistry services
Many patients may be able to take advantage of Solea® laser technology to minimize discomfort, noise, and vibration during dental procedures. 
As part of our whole health approach, it is important to us that you are as comfortable as possible during your dental treatments here at Pure Health Dentistry. That means we like to offer the Solea® laser as a minimally-invasive dentistry option whenever possible.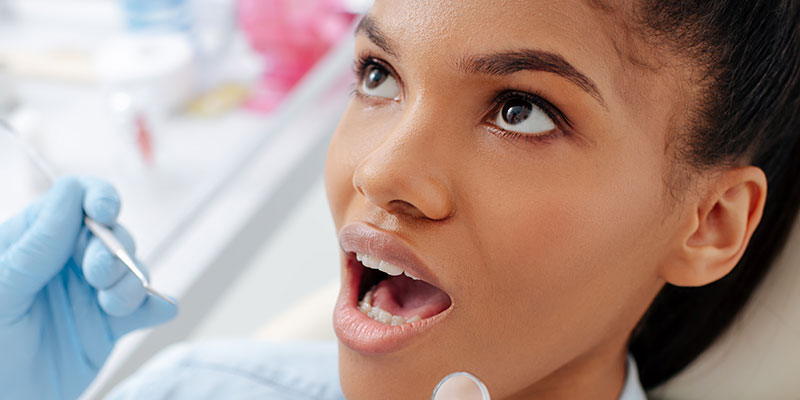 Minimally-invasive dentistry and beyond
As one of the most exciting developments in modern dental history, the Solea® laser can work on both hard and soft dental tissues. It performs most of the same functions as a traditional dental drill, except with less pain, needles, noise, and vibration–and often in less time. 
In addition to providing a more comfortable, and often virtually painless experience for many patients, there are plenty of other advantages to utilizing this tool during dental treatments:
Minimizing or even eliminating swelling and bleeding

It runs quietly and with virtually no vibrations

Shorter recovery times after procedures 

No needles, drilling, or anaesthesia required for some patients

Safe for people of all ages, including children
Making dentistry safer 
Not only can the Solea® laser make your entire dental experience more enjoyable by offering a minimally-invasive experience (often with no discomfort, needles, or anaesthesia), but it also helps keep you and our staff safe. 
Using the Solea® laser instead of traditional dental tools greatly reduces the risk of virus and bacteria transmission because there is less water and saliva splatter created during procedures. Ultimately, this means there is less of a chance for germs, viruses, and bacteria to travel through the air between patients and staff.  
Contact us to find out if the Solea® laser is an option for you. 
Come to Us for Minimally Invasive Dentistry on Maui
Your search for minimally invasive dentistry is over with the help of the Solea® laser at Pure Health Dentistry. Ask us about this innovative solution at your next appointment, or give us a call today to learn more. 
Open Hours
Monday - Thursday 9am-3pm
Friday by appointment only 
Saturday & Sunday closed
Office Location
81 Makawao Ave, Suite 101
Pukalani, HI 96768